Unified Communication Server
Matrix IP based Unified Communication Server, a combination of hardware, SPARK200 and software PRASAR UCS. With IP-at-core, PRASAR forms the basis of a Voice over IP solution for modern day business enterprise that adapts to existing infrastructure set-up with ease. It is a unique single box office UC solution for small-medium & large enterprise, with same hardware for workforce strength varying from a small unit with 100 users to large enterprise up to 2100 users. It connects internal and external decision makers at multiple locations for effective communication and real-time collaboration.
High speed and HD quality audio-video collaboration with multiple units established over various geographies accelerates organizational growth by bringing employees together anytime, anywhere.
For more details click here..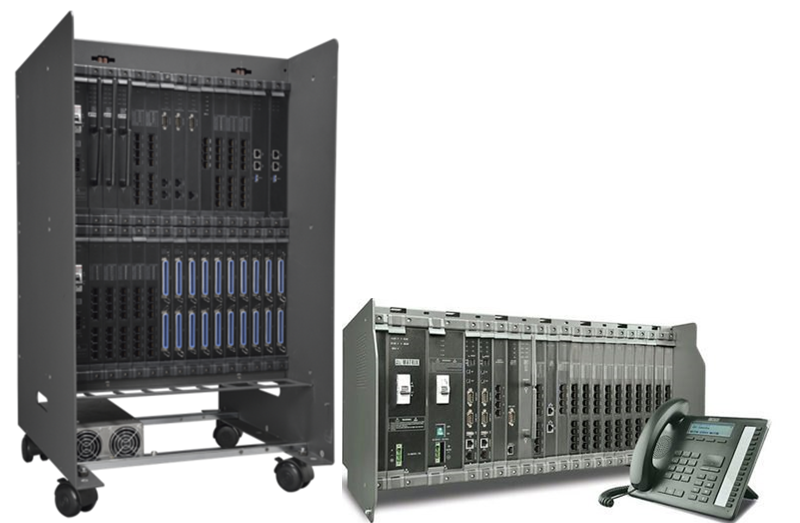 Unified Communication for Large Enterprises
SARVAM UCS ENT is a server software which runs on ETERNITY MENX/LENX– The next-generation hardware platforms. The next-generation platforms support up to 99 VOIP (SIP) trunks, 64 GSM ports, 8/24 T1/E1 ISDN PRI ports, 32 ISDN BRI ports and 128 analog trunks with up to 2000 UC users, 128 digital users and 512/1296 analog users. SARVAM UCS ENT is future-proof solution offering IP at core with seamless connectivity to all-pervasive legacy and new generation wireless telecom networks like POTS, ISDN, T1/E1 and GSM/3G.
The software layer of SARVAM UCS on ETERNITY MENX/LENX provides increased Flexibility, Mobility, BYOD features and Unified Messaging. All of this Combined with Collaborative features such as Presence Sharing, Video Calling, Audio Conferencing and Voice Mail System. With all essential resources available in the hardware platform, addition of SARVAM UCS ENT enhances productivity and addresses tough challenges of small, medium and large enterprises
For more details click here...
Unified Communication for Small and Medium Enterprises
SARVAM UCS SME is server software, which runs on ETERNITY GENX – The next-generation hardware platform. It supports up to 99 VOIP (SIP) trunks, 40 GSM ports, 8 T1/E1 ISDN PRI ports, 32 ISDN BRI ports and 64 Analog trunks with up to 999 UC users, 96 Digital users and 240 Analog users. Both AC and DC power supply option are available.
ETERNITY GENX with SARVAM is a UC solution specifically designed for small and medium businesses. Moreover, this communication system is easy to manage and maintain so that no specialized manpower is required. SARVAM UCS offers web-based configuration that makes it easy to deploy.
For more details click here…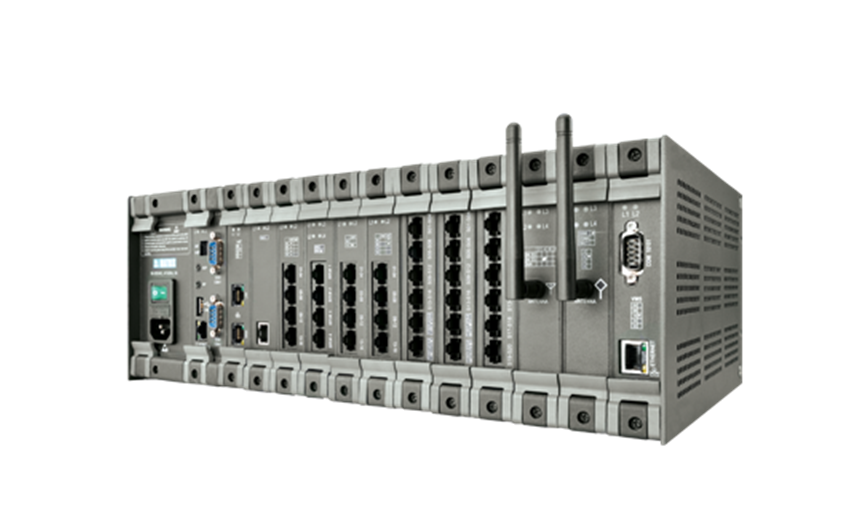 IP PBX for Small Business
The modern growing businesses often face bigger challenges than those faced by the established and large entities. These small-sized organizations need to be more agile and productive with limited resources. Therefore a modern VOIP Phone system for small businesses that can help respond fast, boost productivity and reduce its acquisition and operational costs is the need-of-the-hour.
ETERNITY PE – VOIP system for small businesses designed specifically for small-sized businesses destined to become tomorrow's enterprise. It is a versatile IP-PBX platform based on universal slots architecture, offering a variety of trunks and extensions. ETERNITY PE – VOIP PBX Phone system, is ideal for any small to medium business having 24 to 48 users. Organizations can flexibly connect FXO, GSM/3G, VOIP, ISDN BRI and T1/E1/PRI trunks and select from user extensions such as IP Phones, Digital Key Phones and Analog Phones in any combination as per communication requirements.
For more details click here…
ETERNITY NENX – NEXT GENERATION IP-PBX
In today's competitive business scenario, small businesses need an efficient phone system that can increase employee productivity, reduce telephony costs and provide high-end call management features. Matrix ETERNITY NENX is a next generation IP-PBX system for small offices / businesses having up to 66 users. A small yet powerful IP-PBX, ETERNITY NENX provides all business class telephony features to be productive, look professional and enhance customer services.
For more details click here…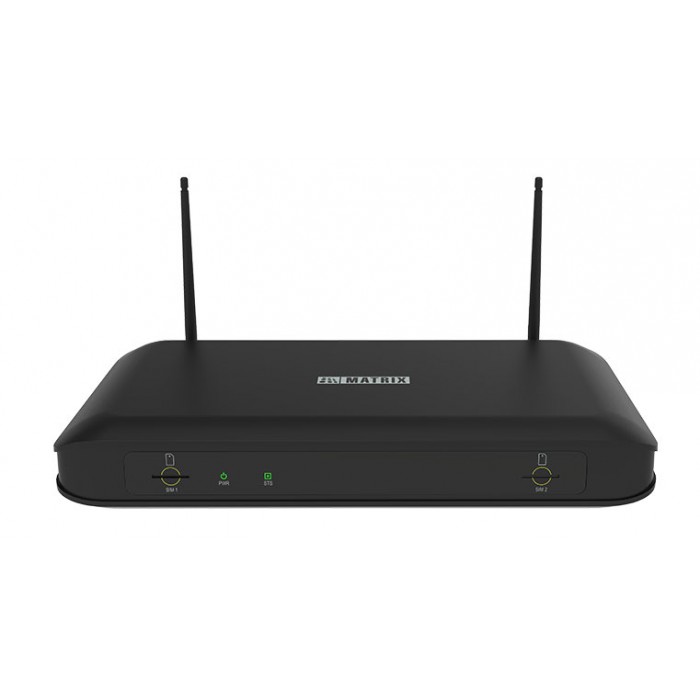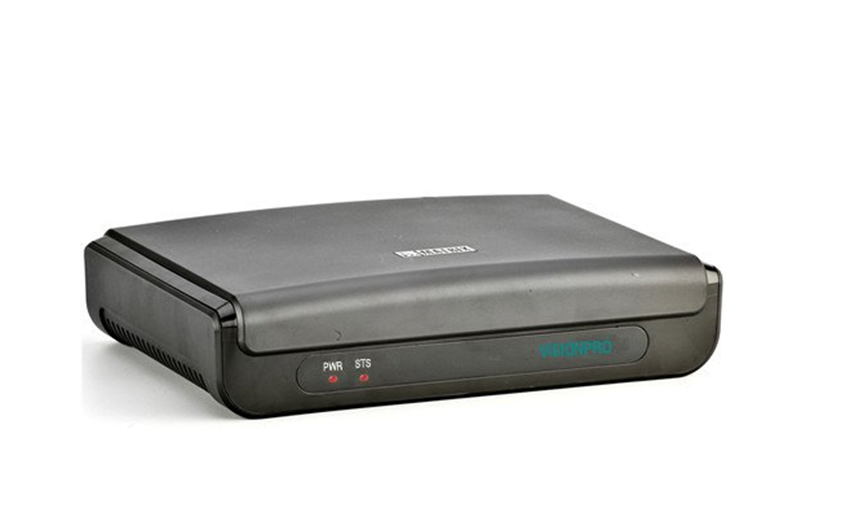 VISIONPRO – DIGITAL PBX SYSTEM
VISIONPRO, a compact digital PBX Phone System for small offices, home offices, restaurants and clinics offering efficient communication and call management. Loaded with value added features, it reduces communication cost, increases productivity and simplifies business processes with efficient call management. Unlike other PBXs in this range, VISIONPRO is a SOHO PBX built around DSP based architecture with built-in single port power fail transfer, DTMF and FSK CLI support, leading to a more reliable, stable, robust and maintenance free performance.
VISIONPRO offers intelligent features like Auto Redial, Auto Call back, Call Follow me, Conference, Abbreviated Dialling, Hotline, etc. that enhance the convenience in the organization. It also offers efficient call management by way of Alternate Number Dialling, Auto Attendant, CLI based Routing, Direct Inward Dialling and Dial by Name. The features like Allowed and Denied list, Call Duration Control, Dynamic Lock, Least Cost Routing, etc. ensure control over the cost of communication.
For more details click here…
VOIP – FXO/FXS GATEWAYS
ETU VFX series is a range of multi-channel VOIP – FXO and FXS Gateways. VFX series offer 4-8-16-32 FXO/FXS Gateways to connect TDM based telephony infrastructure to an IP network. For organizations that have already migrated to IP, it provides POTS trunking option. Ideal for legacy TDM phone systems, these Gateways offer access to new generation VOIP and benefits of low-cost long-distance calls.
Alternatively, SETU VFX series provides POTS (CO) network access for IP Phone Systems and Softswitches for local area connectivity. SETU VFX series supports up to 32 VOIP channels, Fax over IP support and flexible dialing plans. The dedicated signal processing resources and superior protocol set ensures multiple call capabilities with toll grade voice quality.
For more details click here…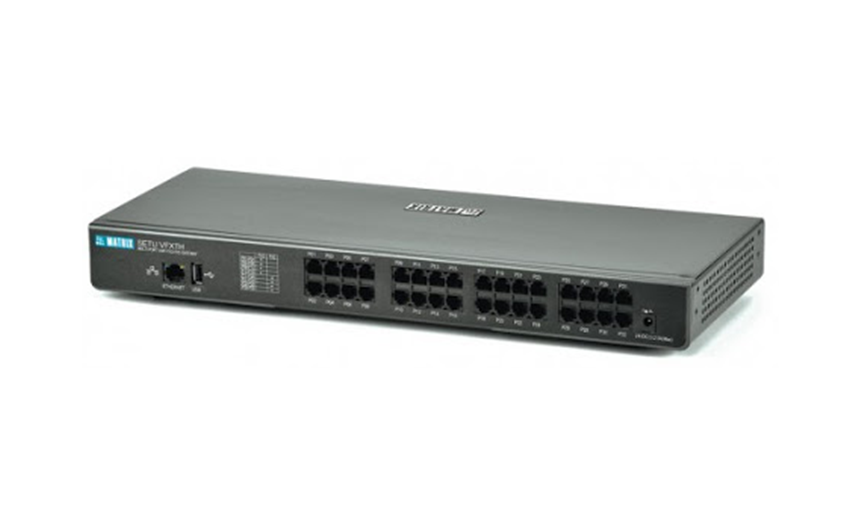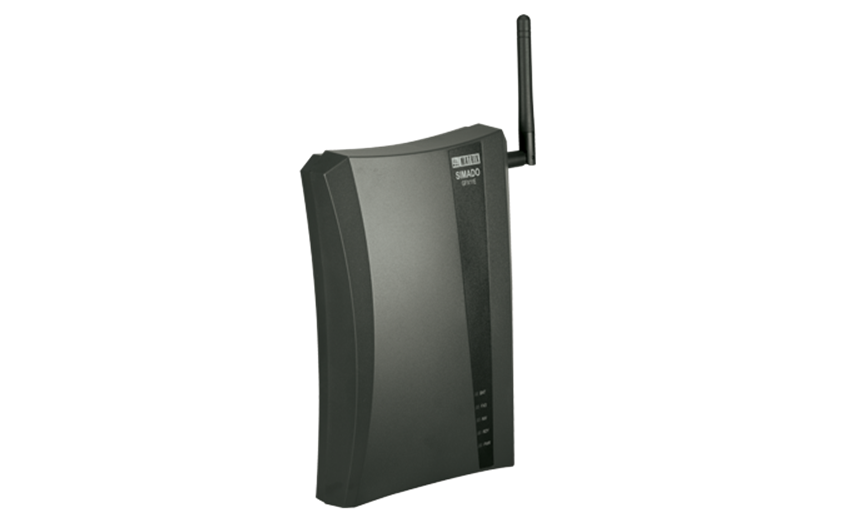 GSM/3G/4G FIXED CELLULAR TERMINAL FOR VOICE APPLICATIONS
SIMADO GFX11 is a compact GSM fixed cellular terminal for voice applications, used to make and receive calls over GSM/3G/4G network while retaining the existing infrastructure. Organizations can buy GSM FCT Device to have GSM Trunk facility for their conventional PBX. SIMADO GFX11 eliminates interconnection charges and provides substantial cost savings by turning all calls into mobile-to-mobile calls. It easily integrates with any PBX or telephone via GSM/3G/4G network.
SIMADO GFX11 is ideal for small offices, remote project sites and retail shops for cost-effective and reliable communication. The range of GSM Gateways manufactured by Matrix are field-proven and used by many service providers world-over.
For more details click here…
FIXED CELLULAR TERMINAL
SIMADO GFX11E is a fixed cellular terminal specially designed for Emergency Applications in areas where GSM network is weak. A GSM desk phone can be installed where it is easy to get GSM signal, such as at a high end point and its extension can be installed at the location where GSM signal is weak, such as Elevators or underground areas. The extension can be directly used by simply lifting up the receiver and the call will be connected with the help center instantly. This GSM FCT can also be used in hospitals and senior citizen houses, where you face such emergency circumstances and people are unable to call for help during panicky situation.
SIMADO GFX11E is a Fixed Cellular Terminal (FCT) with built-in battery back-up useful for Power Cut and Emergency Applications. During emergency situations, a caller can quickly connect with emergency service or a hotline number by simply lifting the handset.
For more details click here…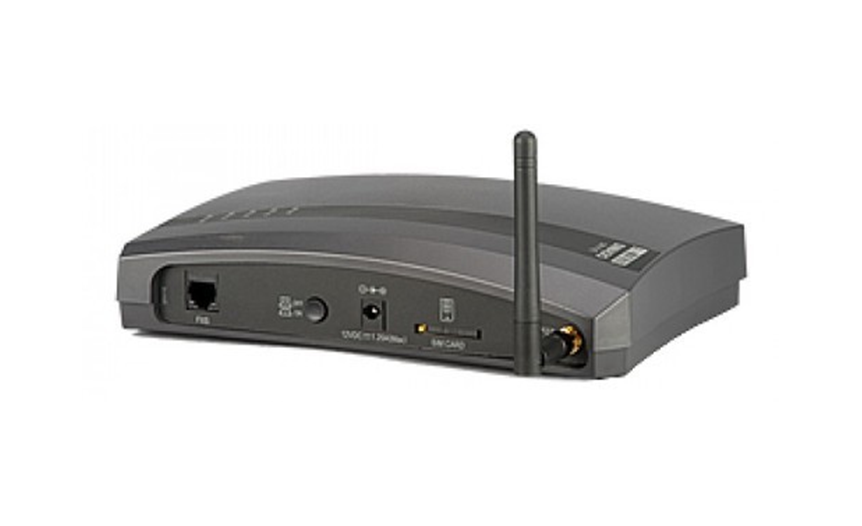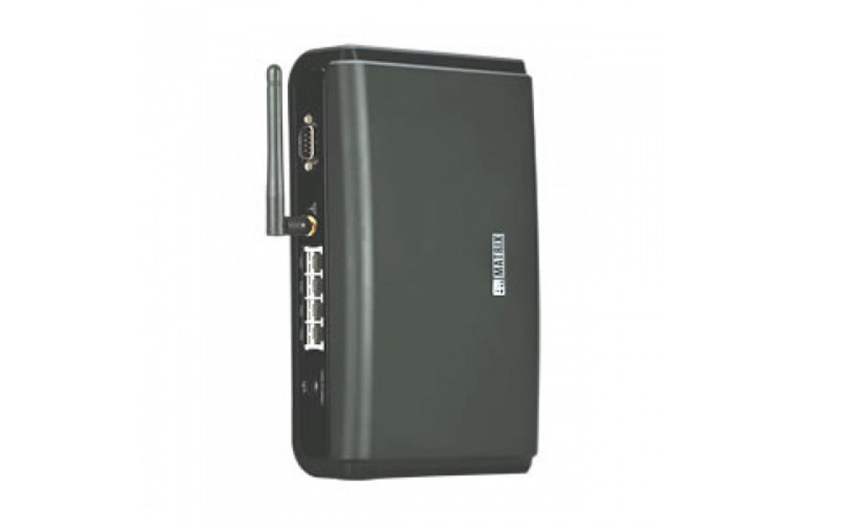 GSM FXS GATEWAY
SIMADO GFX44 is a Gateway offering interfaces for multiple GSM/3G and FXS ports. It can be used with any existing PBX without changing their existing telephony infrastructure or in a standalone mode too. SIMADO GFX44 works as an adjunct and supports flexible routing options, providing significant cost saving and round-the-clock connectivity.
SIMADO GFX44 is a fixed configuration GSM/3G-FXS voice Gateway. It connects with the existing telephony devices via FXS interface. Up to four SIM cards can be placed inside the SIMADO GFX44 Gateway, allowing a user to make up to four concurrent calls. The calls to mobile numbers are placed via the GSM/3G SIM cards, reducing higher fixed-to-mobile interconnection charges. The Gateway serves as an ideal solution for business organizations, remote project sites with limited fixed-line connectivity and temporary office set-up.
For more details click here…
IP Video Deskphones
Video deskphones are all about convenience! While in office, plug in any external device in the USB port for easy transfer of media applications from your Video IP Deskphone. Moreover, you can use the same port for charging your smartphones as well! 
Infusion of smartphone and deskphone features into a Video endpoint provides an in-office mobility.
In addition to this, it facilitates use of office internet from any corner with built-in Wi-Fi for seamless data access. 
Now that you have come this far, it means that you are fully convinced that you need a smart video deskphone for your business to expand its footprints in the market. Matrix SPARSH VP710 meets the varied communication requirements of customers from diverse industries, businesses and institutions. Elegant design blended with quality performance and crystal clear voice eliminates all telecommunication woes. 
For more details click here…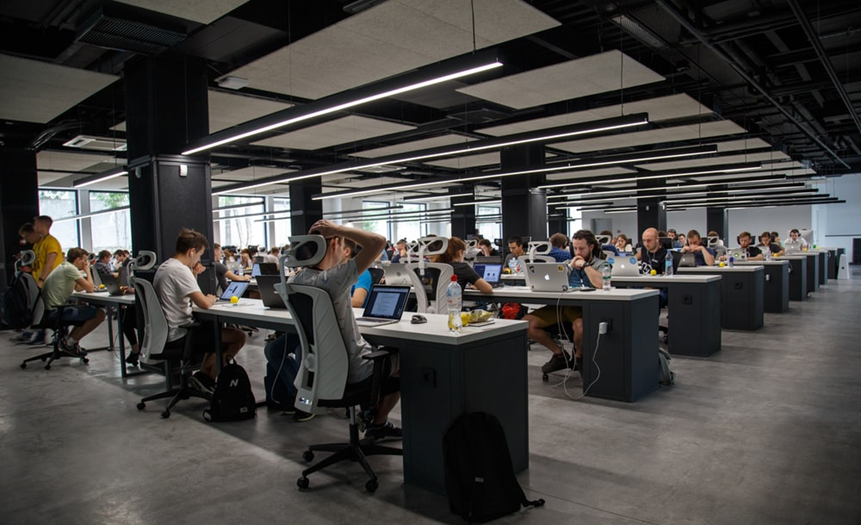 Call center telephone system should support diverse networks present today to offer anytime connectivity to customers. Most of the call center PBX systems are not designed to integrate with the modern networks. SARVAM UMG is a perfect Contact Center solution due to its interoperability with any third party IP-PBX system and provides round-the-clock connectivity. The unit is programmed in such a way that calls can be seamlessly made and received across all the networks. It offers extended support for innovative business applications such as IVR (Interactive Voice Response), ACD (Automatic Call Distributor), dialers, voice logging and database integration for call centers.
For more details regarding the software part click here…