Specialized monitoring for various challenging environments
Strong, stable, waterproof, dustproof, anti-fall and shockproof
Small and lightweight, easy to carry
Equipped with a specialized bag for first aid monitoring, including an accessory management bag and a first aid equipment storage bag
Suitable for emergency scene, out-of-hospital transport, intra-hospital transport, bedside monitoring in the emergency department
Stand-alone as a transport monitor
Connected to C70 and C90 as a plug-in module to achieve the integrated management of monitoring information for patient admission and discharge
Extensive parameter monitoring
In addition to the conventional six parameters, slots for AG, ICG, IBP, BIS, C.O., EtCO2 and other functional modules are also available to meet the clinical needs of the operating room and various ICUs.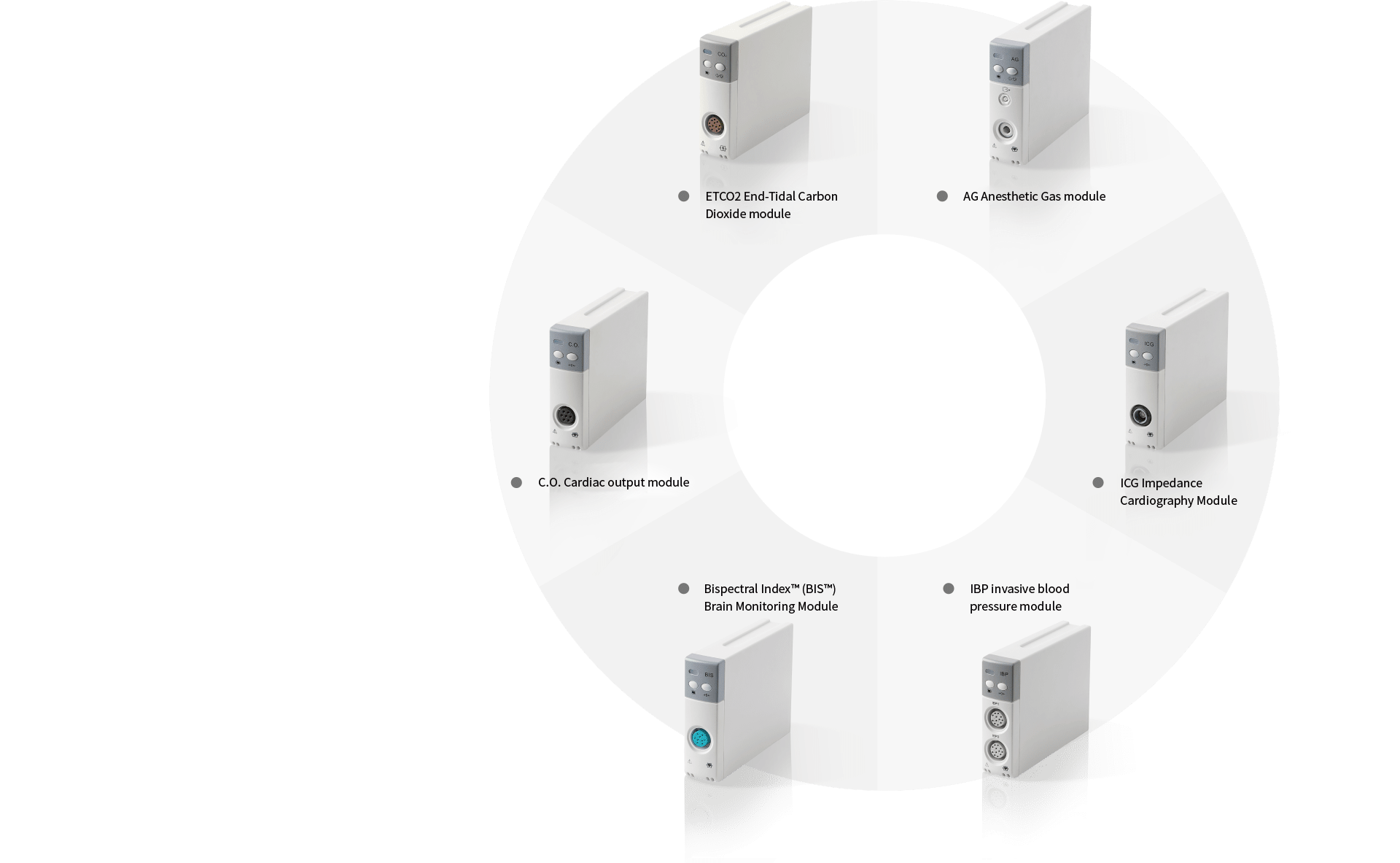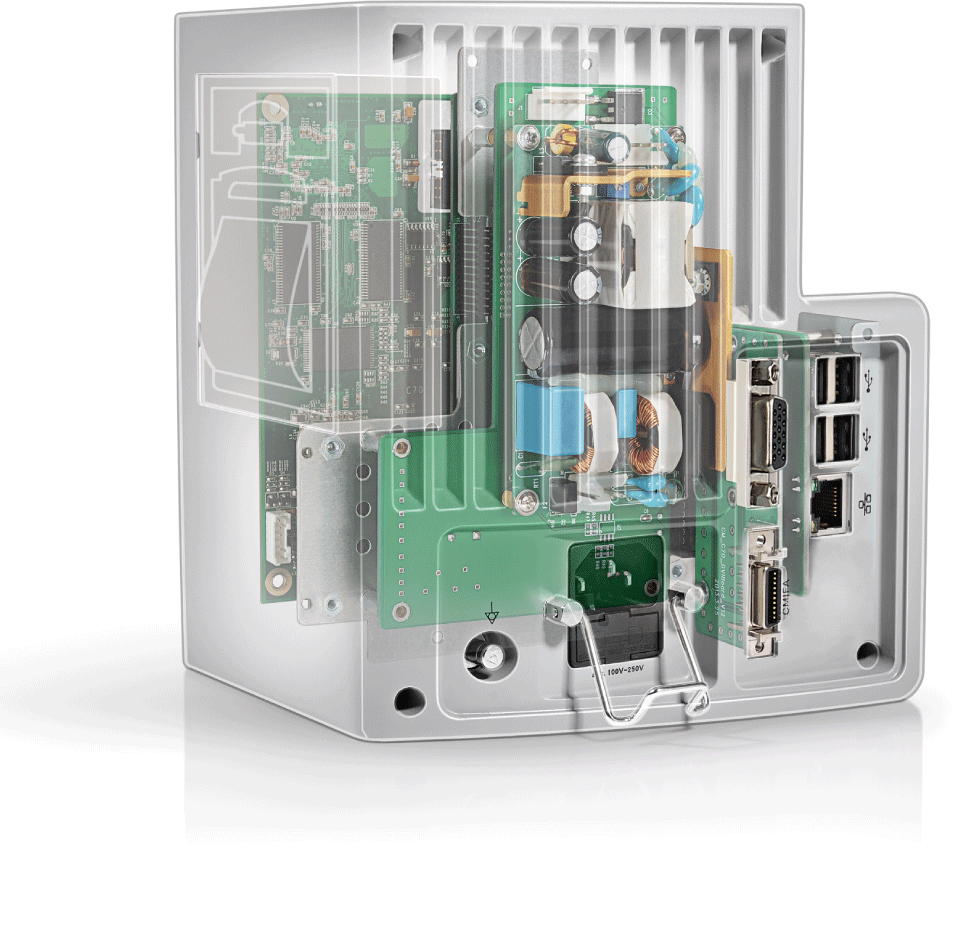 Strong anti-interference capability
Dual anti-interference of hardware and software
To provide clear waveform when used in the OR/ICU
All-in-one module design
ASIC Medical Diagnostic Grade Chip
Surgery mode, ST segment mode
Information interconnection
Mixed networking with other models of KANZ monitors to connect to the central workstation
Connect to HIS, CIS, and other information systems of hospitals
Form iWork-OR and Smart-OR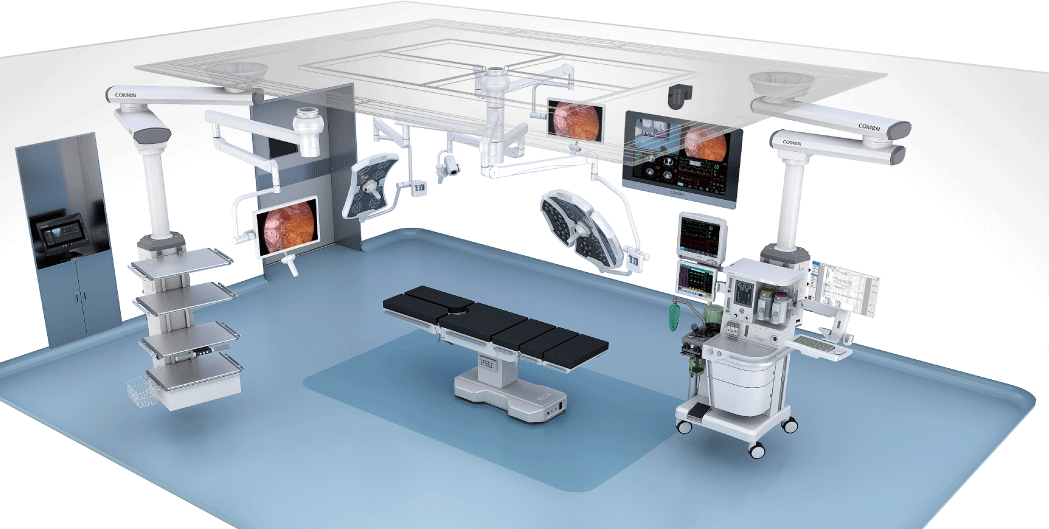 Innovation starts from the hear
Innovative split design of display and monitoring module to change the existing monitoring mode
High-end parameter modules can be loaded freely to meet the needs of various clinical departments.
19-inch wide screen high-definition LCD touch screen, suitable for long-distance ward-rounding and recording
Make full use of the space, neat, tidy and aesthetically pleasing

Convenient and accurate measurement
 Non-contact infrared pyroelectric measurements
 Built-in RF communication, wireless data transmission
 Rapid blood pressure measurement technique
 Quick switch between patient types
 Rapid Masimo SPO2 measurement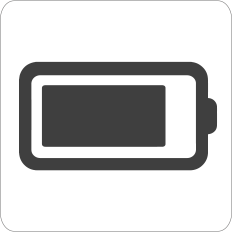 Quality products in line with your expectations
50 sets of blood pressure measurement datastorage
Lithium battery with 12+ hours of continuous operation
Small, lightweight, and durable
The whole machine weighs only 1.25kg
6-inch ultra-high-resolution color LED screen
Optional high-end trolley
Can withstands a 1.2m drop test
Liquid protection grade IPX1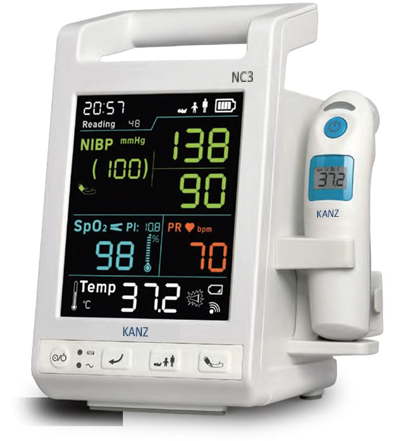 All-in-one Multifunctional Monitor
With six basic parameters, the Z series is also added with high-end parameters such as end-tidal carbon dioxide, invasive blood pressure, invasive cardiac output, non-invasive cardiac output, depth of anesthesia, and anesthesia gas, to fully meet the monitoring needs of general clinical departments and sub-critical care units.
ASIC Chip comprehensive core care
In hardware configuration, we provide full "core" care, using ADI's Application Specific Integrated Circuit (ASIC) chip instead of conventional components. It is a chip designed specifically for monitoring and diagnostic ECG measurements.
Central monitoring solutions
Powerful network capabilities, providing comprehensive networking solutions, allowing you to break the limits of time and space, access to patient information anytime and anywhere to improve work efficiency